A day in the life of a Bakkt app user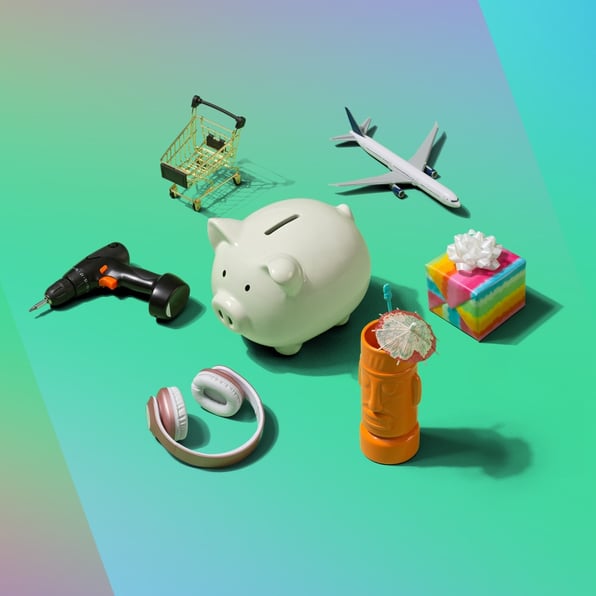 Having one app to aggregate, spend & send your digital assets can add to your whole day. Download the Bakkt App to use the value of your digital assets how & when you want.
How could you use the Bakkt App to unlock value from your digital assets on any given day?
As we continue to roll out new features within the Bakkt App, we can't help but get ahead of ourselves. The functionalities and partnerships being built into the experience give users like you more freedom, flexibility, and utility from your digital assets that it's easy to envision just how much of an impact the app will have, even on a daily basis. To that end, we're imagining a day in the life of a Bakkt App user. Download the Bakkt App today and this could be you.
6:05 a.m.: You roll over to check today's headlines – bitcoin reached another record high, and of course it's easily accessible to buy and sell in your Bakkt App. After checking your portfolio, you decide today's the day to convert some bitcoin into cash for easy spending – and you do so with a couple of clicks in Bakkt's secure trading platform. Now, back to scrolling through social media as you get ready for the day.
8:15 a.m.: Starbucks has great timing. Just as you're out the door for work, you get a notification that today is Double Star Day for Starbucks Rewards members, which is icing on the cake because you can use Bakkt to reload your Starbucks Card within the Starbucks app. Not only did you make use of that trending-up portfolio, but you were also able to order ahead and pay for your Starbucks order using the Starbucks app. You're off to the store to grab your order in a snap, and you're ready for the day ahead.
10:47 a.m.: You've answered all the unread emails in your inbox, so you have a few minutes to take care of some personal business at work. You've been craving a getaway (who hasn't?!) and can't help but notice that all the miles you earned in 2020 from swiping that credit card on takeout orders are collecting dust in their various rewards programs. You decide to aggregate your miles from a few airlines and some loyalty points from a hotel rewards program within the Bakkt App. This way, you'll never forget your rewards balance ever again.
12:33 p.m.: You've got a quick break between meetings to run out and grab a bite, but you left your wallet at home as you rushed out the door. Luckily, your coworker decided to tag along on your lunch break and doesn't mind fronting you the cash. He picks up your tab at the stellar sandwich shop around the corner, and you quickly whip out your phone to pay him back through the Bakkt App. You start to send him cash, but you've got all this newfound value from your bitcoin investment. You send him $10 in bitcoin and make your way back to the office.
2:56 p.m.: As you get logged back online, Facebook reminds you that tomorrow is your old college pal's birthday. A couple of clicks later and you've bought him a digital gift card through the Bakkt App. Crafty financier that you are, you use more of that crypto you sold this morning to buy it, so your bank account is none the wiser to your generosity.
6:19 p.m.: Workday done and dusted, so it's time for a little R & R. You kick back and turn on the TV – the same one you've had since you were in college. You wonder if it's time for an upgrade…and wasn't there a deal you saw online on an amazing smart TV today? You double check; there was indeed. You see that you have enough money in your digital wallet's account balance, transfer that to your bank account, and pull the trigger. Your new TV should be here this weekend. #treatyoself
9:27 p.m.: The day is done, and you've done a lot. Before switching your phone into DND mode for the night, you check your Bakkt App one last time, and confirm what you've already experienced firsthand today: you hold a lot more value than you realize.
Follow us on social media for the latest updates and to learn about new features as soon as they're launched.