Travel is back and we're enhancing Bakkt® Loyalty with more options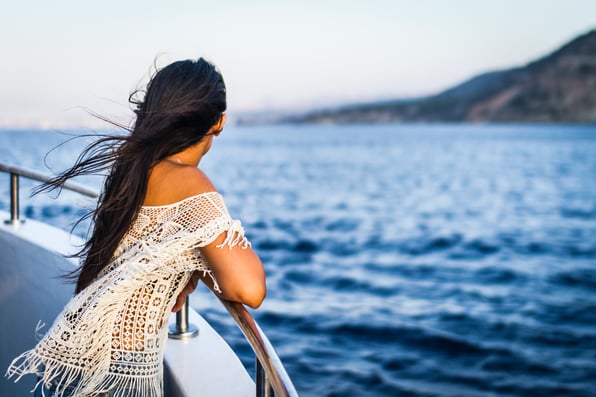 Customers can now take advantage of 49 cruise lines and thousands of golf products
Consumers are officially back on the road, in the air and booking trips at pre-pandemic levels, even despite increased prices from inflation. Recently, Bakkt added new options for river and ocean cruises as well as a golf products from a new retail partner to further enhance our Travel and Merchandise storefronts and best serve our loyalty business, which powers loyalty redemption for some of the largest financial institutions and other leading brands with millions of customers.
"We are continually looking at how we can provide value to our loyalty clients by adding unique and exciting new options for their customers," said Nancy Gordon, Chief Product Officer – Loyalty & Rewards. "Many customers have untapped credit card rewards that can be utilized to book a cruise after a two-year hiatus or pick up new golf clubs for use this summer."
Our online Cruise booking product was disabled during the pandemic, but with the current surge in cruise industry bookings, it was perfect timing to make this feature available again. We took the opportunity to replace our cruise supplier, and are now connected with TravTech, which also owns the online retail brand Cruise.com. With this change, we now offer 49 different Ocean and River cruise lines available for redemption. Our cruise capabilities are being activated on client programs right now, and we will be extending to other client loyalty programs by the end of the year.
Golf is a significant category for redemptions so to enhance our offerings we've added Golf Direct Now as our newest retail partner into our Merchandise store. Golf Direct Now ("GDN") brings 10,000+ products, from the leading brands in golf, that creates a best-in-class, full golf products experience, which will lead the way in loyalty.
"GDN is the first omni-channel golf products retailer in the loyalty rewards space. GDN's many relationships with the most important brands in golf means that they are able to offer the best brands at the lowest prices available anywhere. GDN prides themselves on being able to provide access to the hottest and most important golf gear on the market that will help your game, your look, and your wallet. GDN is the perfect source to find clubs, equipment, and apparel from brands like Adidas®, Callaway®, Cobra®, PUMA®, Under Armour®, TaylorMade®, Adams®, Nike®, and many more. "Since the launch of the golf storefront earlier this month, we have already seen a significant increase in golf related purchases," continued Nancy.