A brief history of cryptocurrency as payment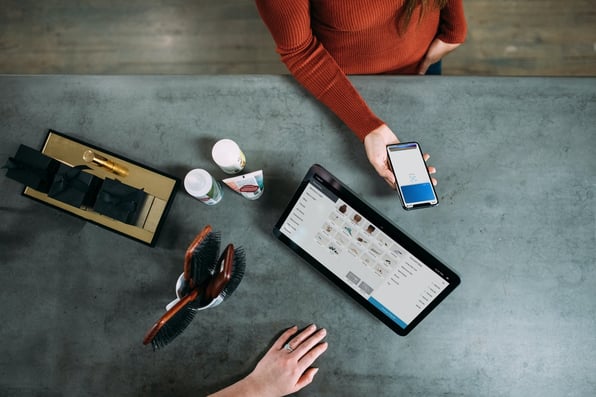 A timeline & brief history of retailers who accept cryptocurrency as a form of payment – soon, you can pay with crypto using the Bakkt App.
Ever since the anonymous and mysterious Satoshi Nakamoto published the original whitepaper on Bitcoin in 2008, the novel digital asset has taken the financial world by storm. A decade and change later, we're comfortably in the era of the cryptocurrency market. The rapid uptick in crypto news coverage, the volatility of cryptocurrency prices, and the rise of a multitude of applications for blockchain technology has since attracted a new generation of traders to crypto, welcoming this new addition to their digital wallets with open arms.
Expanding on bitcoin's original premise as a decentralized, peer-to-peer form of electronic payment, we've seen a notable increase in broader cryptocurrency trading and in consumers' desire for digital asset management platforms. Bitcoin started a ripple effect through the retail space as well. Crypto payments and the ability to convert crypto into other digital assets (coming soon with the Bakkt App!) are instantaneous, secure, and have the potential to both reduce transaction costs for merchants, and to reduce billions of dollars in fraudulent chargeback claims that are made each year on physical-card payment networks.
The digital wallet industry is expected to make up half of global eCommerce sales by 2023, and just a few short years ago in 2017, the number of retailers and brick-and-mortar businesses globally accepting bitcoin jumped 30.3% from Q1 to Q4. It's no surprise that the world's events influence the adoption of cryptocurrency as both a store of value and a form of payment, and the rapidly expanding number of retailers accepting cryptocurrency as payment make it an exciting time for crypto holders.
While we're gearing up for the Bakkt App launch in a few months, we're pretty pumped that what differentiates Bakkt from the rest of the crypto crowd is its ability to aggregate all of your digital assets into a single place. You're not only drawing in the value of your crypto holdings — but also your loyalty and rewards points, airline miles, and those unused gift cards. Not only can you trade bitcoin or send it to a friend, but you can unlock the value of the other digital assets you may not realize you hold. With all of your digital assets in one place, you can conveniently spend them using the Bakkt virtual debit card at any retailer that accepts Google Pay or Apple Pay.
Crypto may be a little more than a decade old now, but it's just getting started. To showcase the evolving landscape of bitcoin payments and how quickly it's grown, here's a brief timeline of retailers accepting crypto as payment.
TIMELINE OF RETAILERS ACCEPTING CRYPTO AS PAYMENT
October 2008 — Satoshi releases the Bitcoin whitepaper, proposing the first decentralized cryptocurrency.
February 2010 — The first cryptocurrency exchange, Bitcoin Market, is established. The first bitcoin trade takes place a month later.
May 2010 — The first real-world bitcoin transaction occurs when 10,000 BTC is used to pay for two Papa John's pizzas. At today's value, that'd be one expensive pie!
June 2011 — For the first time, bitcoin reaches $1 in value!
February 2013 — Also one to stay on top of tech trends, fan-favorite Reddit begins accepting bitcoins for Gold memberships.
August 2013 — A U.S. Federal Court holds that bitcoin is a currency or form of money.
November 2013 — Virgin Galactic begins accepting bitcoin as payment for intergalactic travel. Talk about to "infinity and beyond!"
March 2014 — Credit card processor Stripe begins processing bitcoin transactions, and retail transactions become more widespread.
December 2014 — PayPal, Zynga, Overstock.com, Expedia, Dell, Dish Network, and Microsoft all accept bitcoin as payment, indicative of bitcoin's growing popularity.
February 2015 — Stripe initiates bitcoin payment integration for merchants, making e-payments even more accessible.
March 2015 — Japanese e-commerce giant Rakuten adds its name to the list of retailers that accept bitcoin in the U.S.
April 2017 — Bitcoin is officially recognized as legal tender by the country of Japan.
October 2017 — The price of bitcoin surpasses $5,000.
November 2017 — The price of bitcoin surpasses $10,000.
December 2017 — The price of bitcoin surpasses $20,000.
January 2018 — The total cryptocurrency market cap peaks at over a whopping $800 billion!
October 2018 — Happy 10th birthday, Bitcoin!
December 2018 — Major cryptocurrency payment service provider BitPay reports $1 billion in transactions were processed in 2018.
January 2019 — Coinstar machines begin selling cryptocurrency at grocery stores in the U.S., so you can buy some bitcoin along with your ice cream run.
February 2019 — Domino's Pizza begins accepting bitcoin — a Friday night staple meets your digital wallet.
May 2019 — Through crypto payments platforms, goods can be purchased from retailers including Whole Foods, Lowes, GameStop, Petco, Barnes & Noble, Ulta Beauty, Regal Cinemas, Bed Bath & Beyond, Baskin Robbins, Crate & Barrel, and Nordstrom.
June 2020 — Shopify now supports crypto payments for its extensive network of sellers.
As more and more retailers accept cryptocurrency, Bakkt's digital wallet is here to help you safely and securely pay for the essentials and the extras with the help of your digital asset portfolio.
Want to be one of the first to know about Bakkt's launch and other VIP features? Sign up for early access to the Bakkt App!