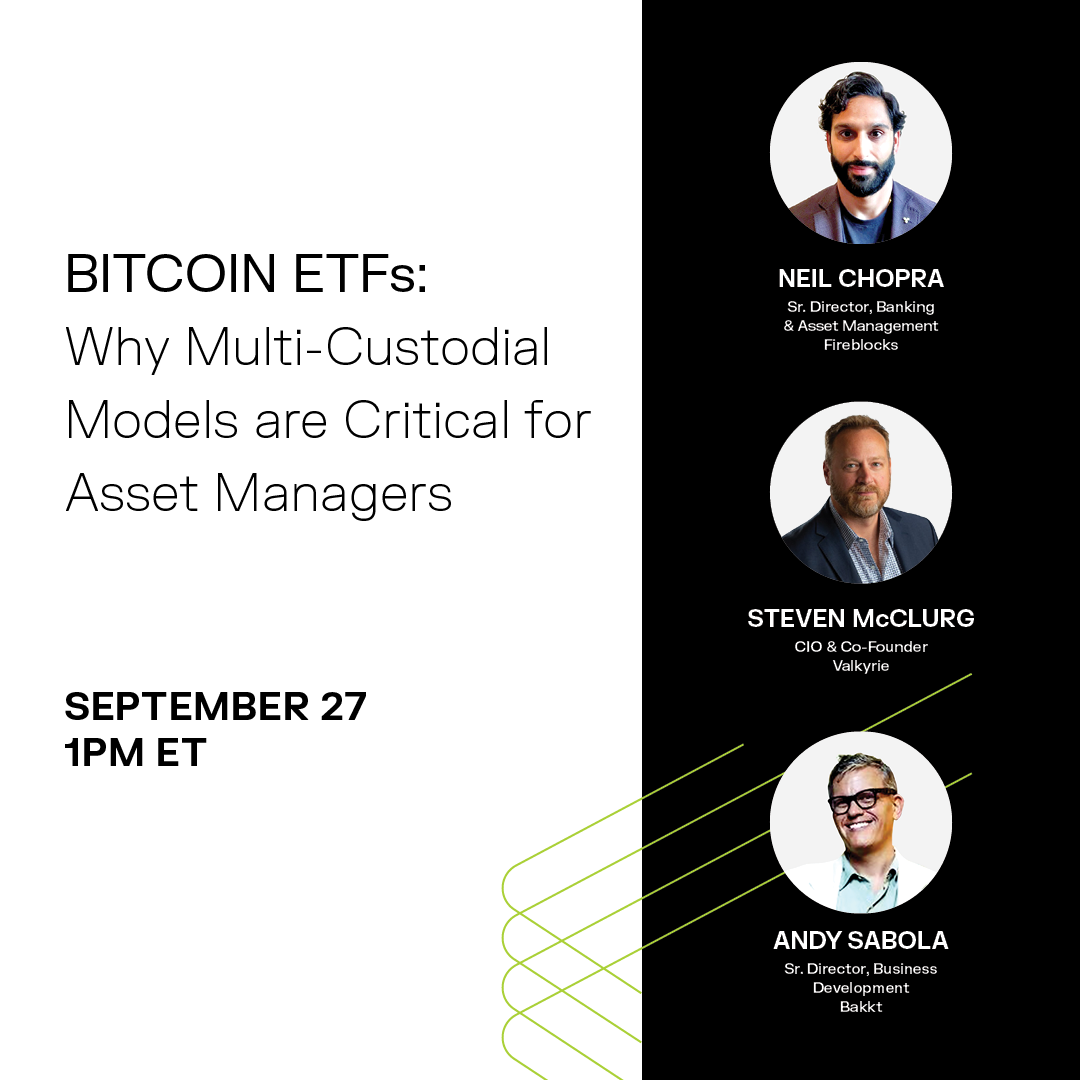 Bitcoin ETFs: Why Multi-Custodial Models Are Critical for Asset Managers
With multiple asset managers filing proposals for bitcoin spot ETFs, they are faced with a new responsibility: securely storing bitcoin.
In a live webinar on Sept. 27 at 1pm ET, leaders from Fireblocks and Valkyrie will join Bakkt® to discuss the progress bitcoin ETFs can bring to institutional acceptance of bitcoin—as well as the important custodial responsibilities that will come with it. We will also look at different custodial models and what to consider to best protect your investors and their assets .
Whether you're an asset manager, an institutional investor looking to add digital assets to your portfolio, or a financial advisor trying to better understand the crypto regulatory landscape, you won't want to miss this conversation. Register now to join the discussion.