How loyalty points are the new currency – Part 1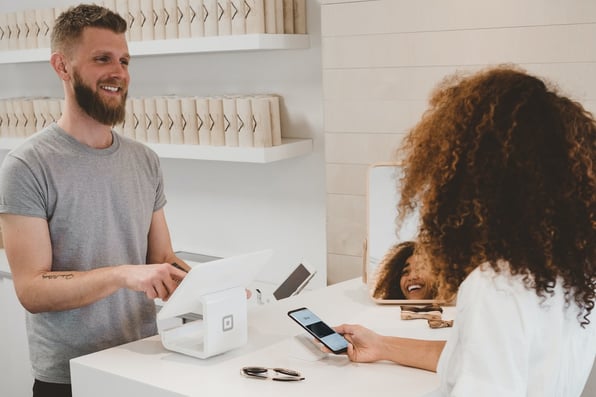 The convergence of point liquidity and ubiquity, along with leaps in technology, has created a tremendous opportunity for change.
The loyalty industry has been buzzing with references to point ubiquity and liquidity, with the volume increasing dramatically over the past year. Technology has met up with these aspirations, and we predict that moving forward, the idea of 'Loyalty as a New Currency' will be widely embraced.
Here are some of the trends which are influencing this change:
Loyalty reward programs are no longer a nice-to-have, but are now expected by consumers who carefully compare reward program value when selecting new products such as credit cards, travel and hotels.
Reward program sponsors are seeking ways to interact with their customers at the point of purchase – to create visibility into how and when their members are using their rewards points – because they currently do not have brand exposure during these moments.
Despite the slower adoption of digital wallets in the U.S. compared to international countries, U.S. consumers repeatedly express a desire to have their loyalty currency in digital wallets. Once loyalty currencies are widely available in the mobile wallet experience, we anticipate that the U.S. adoption of mobile wallets will accelerate.
There is more focus on the redemption experience than ever before as demands and complexities have raised the bar considerably for reward programs. Consumers expect payment experiences to be consistent, regardless of channel or currency used (meaning dollars, points or miles). These new experiences must be rewarding to the consumer, and meet the consumer demand to be fast, easy and intuitive.
Unlocking the estimated $160B in closed loop rewards currency will add tremendous value to consumers, merchants and program sponsors. The success of online pay-with-points models has proven that both the consumer and rewards program sponsors want point liquidity. However, the significant technology requirements to implement pay-with-points capabilities on online retailer websites has restricted participation to only the largest online retailers.
Embracing a customer-centric redemption model has changed the focus of reward programs and the profitability of their underlying products. This change in paradigm is a result of loyalty practitioners' recognition that redemptions should not be viewed primarily as an expense to be managed, but rather a tool to drive spend, brand engagement and long-term loyalty.
The convergence of these trends along with leaps in technology has created a tremendous opportunity for change. This change will disrupt the status quo by offering alternatives to current warehouse and closed-loop models. Point liquidity will vastly simplify the customer experience and provide benefits for all constituents. Corporations with reward programs will be able to create tremendous value within their end-to-end value chain – from reward program sponsors to merchants, digital wallets and ultimately the consumer. The consumer is the ultimate winner as they will have "new" discretionary income in the form of rewards currencies.
Bakkt will not only be in the middle of this transformation, but is already driving it.