We recently launched a refreshed Bakkt brand. Why now?

If you've recently visited our website or seen some of our social media posts, you've probably noticed that we're sporting a new brand. Creating a refreshed brand – from the strategic foundations through to shaping a new visual identity – is a hefty undertaking.
So, you may be wondering: Why the big change?
Stronger alignment with our business strategy
Bakkt celebrated our 4th birthday in August 2022, just a few weeks before we launched the new brand. When the previous branding for Bakkt was created, it was centered on the idea of digital asset aggregation – and our primary product in market was the Bakkt App.
This gave us incredible insight into how consumers are using digital assets, such as cryptocurrencies and loyalty currencies, and why connecting the digital economy could provide more accessibility and utilization for the stores of value that they hold. By understanding today's customers, and how best to meet them where they are, we were able to expand our business strategy. We are focused on connecting the digital economy through existing brand ecosystems – meaning we can help our partners meet their customers where they are. And our Business-to-Business-to-Consumer (B2B2C) business model ensures that consumer value is at the center of everything we do.
Consistent with our vision to connect the digital economy, the refreshed brand positioning and visual identity aligns with how we're working with our partners across industries. Bakkt builds the technology that drives access, adoption, and utility for crypto and loyalty currencies, helping our partners deliver delightful, connected experiences to their customers.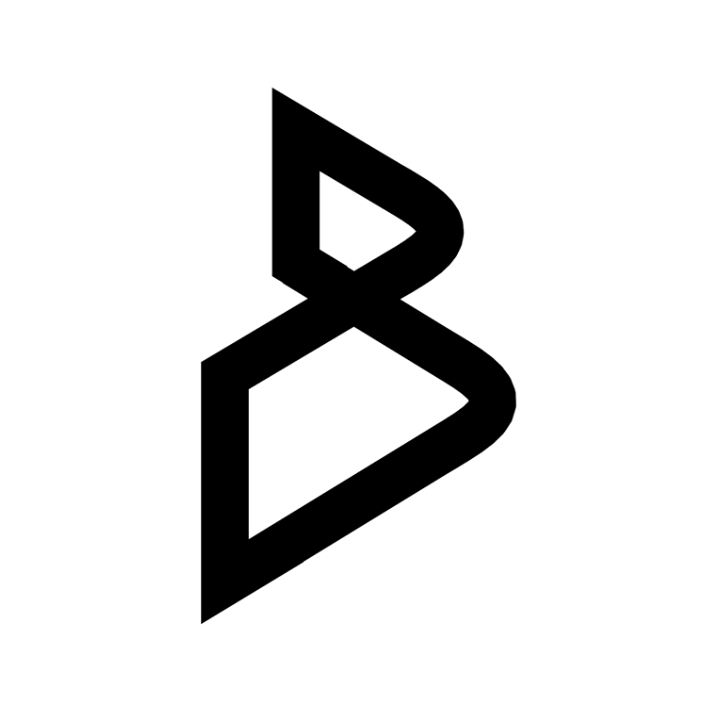 Our mark is a stylized 'B' constructed from a single, overlapping line. It represents a continuous connection, which is essential in creating connected experiences and deeper engagement.
Bringing our Loyalty Solutions to life
Loyalty is one of our core competencies and our updated positioning better encompasses this important aspect of our business. In 2019, Bakkt acquired Bridge2 Solutions, a sophisticated loyalty platform that powers many of the redemption programs consumers use daily and a familiar brand among loyalty program owners. It's a white-labeled powerhouse of a platform that is integrated with some of the most sophisticated loyalty programs across leading financial services and travel brands.
With the strength of the Bridge2 Solutions acquisition, and the emphasis on a B2B2C model for Bakkt holistically, our business purpose further expanded. We are working to engage loyalty clients, investing in our products and services, and bringing them more explicitly into the Bakkt ecosystem.
Now called Bakkt® Loyalty Solutions, our technology platform includes a suite of products that are flexible, modular, and designed to deepen customer engagement for our partners' customers across travel, merchandise, crypto, and more.
We recognize that brands want a partner that helps enhance their appeal with their existing customers, attracts the next generation and drives lasting affinity. Through this evolution, we are shaping our teams to fully support this goal and working to define the future of customer engagement.
How our brand helps codify our approach to partners
Across cryptocurrencies and loyalty currencies, our brand is based on a core set of principles. The technology we build helps companies deliver more connected experiences to their customers through the brands they know and love. What once started as a consumer app has expanded to providing greater access, adoption, and ways to use cryptocurrency and loyalty currencies through our partners. This means that our partners can give their customers more ways to access the value they own (or want to own) and create more frequent and ongoing brand interactions.
Why not buy and sell crypto directly in your bank's app? Why not redeem loyalty points for travel or merchandise? Why not earn rewards in crypto, cash—or both?
In contrast to our old branding, the new predominately black and white color scheme was created intentionally to work within a partner-led construct. Bakkt supports our partners in their digital ecosystems, and we selected a brand system that complements partners' brands. When presented to the consumer, the brand they already trust will be the lead experience, and our technology will back their experience.
Our partners are 'Backed by Bakkt'
We want our partners to know that they are "Backed by Bakkt." We're building ways to put their brand at the forefront of important consumer trends and create differentiation through forward-thinking solutions that connect the digital economy. When you work with us, you have the full benefit of our scalable platform, and can rest easy knowing we are regulated, insured, and have a customer-first approach to safeguarding consumer assets.
Our platform provides modular options for activating the right solutions for your business, and our partners experience this support in many ways – whether it's our fully accredited travel agency, 24/7 customer care, or institutional-grade cryptocurrency platform.
So, who are we and what are we doing here?
Our overall vision is to connect the digital economy, and we believe that it starts with unlocking crypto and connecting brands to the moments that drive choice. We provide the technology that helps companies across industries do just that, enabling them to create delightful, connected experiences for their customers by activating the flexible, modular aspects of our technology platform that work best for their business.
We're seasoned experts. We've worked with partners across industries. Find out how we can help your business.
Behind-the-scenes: Bakkt brand creation