Bringing digital assets mainstream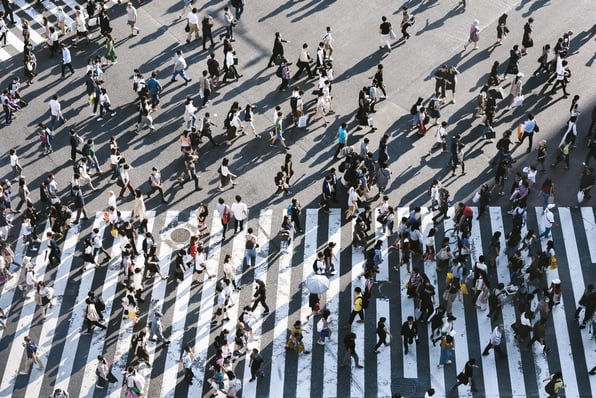 How Bakkt is making digital assets like airline miles, loyalty points, and cryptocurrencies more accessible, useful, and trusted
At Bakkt we're focused on unlocking the value of digital assets. We believe that making these assets more accessible, easier to use, and underscored by trust expands access to the global economy for consumers, merchants, and institutions alike. This belief is fundamental to everything we do, and we want to share some updates how we're delivering on that vision.
Earlier this year we acquired Bridge2 Solutions, a leader in the loyalty space. This suite of enterprise loyalty and merchant products has powered the redemption of more than 1.5 trillion points, helping companies put loyalty points to work for consumers. We recently partnered with two of the largest financial institutions, leveraging these products to enable an additional 30+ million consumers to redeem their points for travel, merchandise, and gift cards through our platform. Our enterprise loyalty products provide critical infrastructure to companies around the world and we're proud to power thousands of programs that unlock digital assets for consumers.
We're also unlocking digital assets for institutional investors, and have onboarded more than 70 firms to the Bakkt Warehouse. The secure storage of digital assets is foundational to everything we do, whether it's providing regulated bitcoin custody or supporting the delivery of the Bakkt® Bitcoin (USD) Futures & Options contracts. This commitment to custody is underscored by a new collaboration with the Digital Asset Risk Transfer team from Marsh, the world's leading insurance broker. Beyond the $125M of insurance already in place at the Bakkt Warehouse, customers can now purchase more than $500M in additional insurance coverage, subject to underwriting criteria.
Furthermore, we've recently completed a SOC 1 Type I examination by KPMG and a SOC 2 Type II examination of the ICE infrastructure and enterprise-wide functions that the Bakkt Warehouse relies on by PricewaterhouseCoopers. These audited procedures and controls are essential to our institutional customers and led Tagomi, one of the most popular crypto prime brokers, to select Bakkt as their preferred bitcoin custodian. Tagomi customers can now custody with Bakkt for 0.1% per year while retaining access to best-trade execution and settlement via the Tagomi platform.
As we drive towards the launch of the Bakkt app, we're already unlocking the value of digital assets for consumers, merchants, and institutions. Whether it's airline miles, credit card points, gift cards or cryptocurrencies, our products are making digital assets more accessible, useful, and trusted. To sign up for exclusive updates and early access to the Bakkt app, please visit www.bakkt.com/get-started.
If you're a merchant or business interested in Bakkt's enterprise loyalty solutions, please reach out to merchantpartners@bakkt.com. If you're an institution interested in opening a Bakkt Warehouse account, please reach out to sales@bakkt.com.