Bitcoin futures & custody: Bakkt's differentiated approach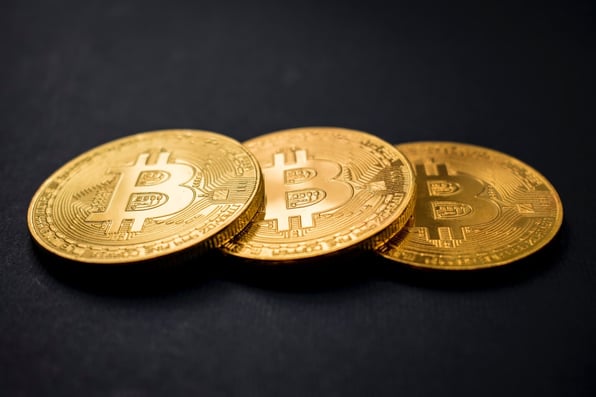 User acceptance testing for bitcoin futures custody and trading planned for July
In our recent post, Bakkt COO Adam White laid out our custody roadmap and how secure digital asset storage is central to our strategy. Today, we're pleased to update you on the launch of bitcoin futures contracts developed by Bakkt in collaboration with ICE Futures U.S. and ICE Clear US. We've worked closely with the CFTC to develop contracts that both meet our customers' needs for trading, transparency, and market certainty, and are also compliant with Federal regulations.
Customers active in crypto markets — and many still waiting to get in — have had a voice in shaping the design of the initial product offering. As detailed in the ICE Futures U.S. filing with the CFTC today, bitcoin futures will be listed on a federally regulated futures exchange in the coming months.
In conjunction with our exchange and clearing partners at ICE, we'll be working with our customers over the next several weeks to prepare for user acceptance testing (UAT) for futures and custody, which we expect to start in July. We'll provide more details in upcoming posts, but we expect to use UAT to ensure that customers have time to onboard and can test the trading and custody model we've built to their satisfaction.
The new bitcoin futures contracts have been shaped by our conversations with stakeholders, and offer unique trading, security and risk management features:
Two futures contracts will be listed: 1) A daily settlement bitcoin future, which will enable customers to transact in a same-day market. And 2) a monthly bitcoin futures contract will enable trading in the front month and across the forward pricing curve.
Price formation in these benchmark contracts will be supported by proven tools to detect abusive or disruptive trading practices, including wash trades. That means that the settlement prices on ICE Futures U.S. will be based on prices discovered in our physical delivery contracts without relying on unregulated cash markets.
The futures contracts will be margined by ICE Clear US, including the collection of initial margin collateral and variation margin to manage risk. This approach is consistent with capital-efficient risk management practices in global futures markets, ranging from oil and gold to interest rates and equity index futures.
Bakkt will contribute $35 million into the clearinghouse risk waterfall. This puts our own "skin in the game" and aligns our interests for market integrity and safety with market participants.
For physical delivery and secure storage of bitcoin, an integrated custody service will be fulfilled by Bakkt's qualified custodian, subject to regulatory approval. Safekeeping will be supported by insurance, cybersecurity, and comprehensive compliance, including an anti-money-laundering program and blockchain analytics.
As we also shared last week, we're working with the New York State Department of Financial Services to become a trust company and operate as a qualified custodian for digital assets, alongside our CFTC-regulated futures products. That work continues and will enable custody for delivery of bitcoin futures.
Closing out, I'll note that our team continues to expand at Bakkt. We recently welcomed Marc D'Annunzio onboard as our General Counsel. Marc's breadth and depth of experience, which includes securities law, M&A, and international regulatory matters in the payments industry, is truly impressive. He will lead our management of legal, regulatory, compliance and governance matters at the company. Marc was most recently with the Atlanta office of Alston & Bird, where he practiced in its Payments Group.
As we help bring digital assets mainstream, we'll continue our collaboration with regulators and customers. The landscape won't change overnight, but the intersection of technology and finance requires cooperation between business and policy makers to ensure the U.S. maintains a critical voice in how this space evolves.