Bakkt Crypto Rewards comes to Las Vegas Strip with Caesars Entertainment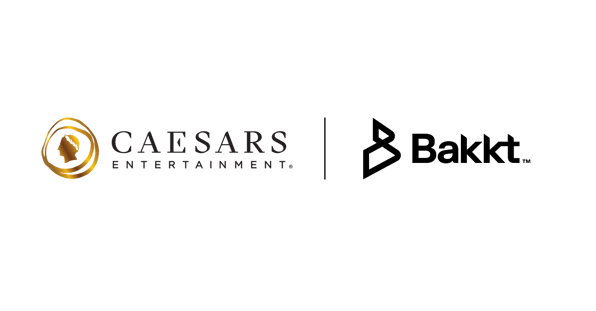 Planet Hollywood Resort & Casino's leading live entertainment venue to become Bakkt Theater
Caesars Rewards® members will soon be able to redeem Rewards Credits through Bakkt® Crypto Rewards
ALPHARETTA, Ga.--(BUSINESS WIRE)--Bakkt Holdings, Inc. ("Bakkt"), a technology platform that enables partners to unlock crypto and drive loyalty, today announced a deal with Caesars Entertainment ("Caesars"), the largest casino-entertainment company in the U.S. To launch this pairing, the state-of-the-art live entertainment venue at Planet Hollywood Resort & Casino, formerly known as Zappos Theater, will be renamed Bakkt Theater. Also, the companies' collaboration includes plans to allow Caesars Rewards® members the ability to redeem their Rewards Credits through Bakkt® Crypto Rewards, pending regulatory approval. Bakkt and Caesars will continue to explore and innovate around Bakkt's existing suite of cryptocurrency solutions. Additional details on this offering and the timeline for rollout will be shared soon.
"As today's customers grow to be increasingly savvier online, we look forward to offering new crypto options to millions of Caesars' customers," said Bakkt's Chief Marketing and Sales Officer, Mark Elliot. "We're thrilled to solidify our relationship with Caesars with the naming of Bakkt Theater and the integration of Bakkt Crypto Rewards into the Caesars Rewards program."
As the digital economy continues to evolve quickly, Bakkt and Caesars are committed to ensuring their customers have a seamless experience, both online and through more traditional customer retention methods. This commitment continues to guide Bakkt in its development of leading crypto solutions and has helped shape the award-winning Caesars Rewards loyalty program, the most extensive loyalty program in the gaming industry.
---
What does the future of crypto rewards really look like?
Read the comprehensive report that asks loyalty experts from around the world: "How do you view the future of crypto rewards?"
Download report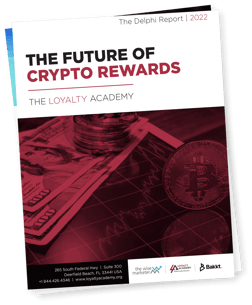 ---
"We are constantly looking for new and unique ways we can expand the wealth of benefits associated with Caesars Rewards, and it is that consistent push to improve that makes Caesars Rewards best-in-class," said Megan Rodriguez, Senior Vice President of Loyalty and CRM with Caesars Entertainment. "We look forward to exploring how Bakkt's crypto offerings will differentiate Caesars Rewards and help us continue to be the leader in this space."
With more than 60 million members worldwide, Caesars Rewards is one of the largest and most acclaimed loyalty programs in the world. A fully connected ecosystem of gaming, hospitality, entertainment, nightlife, dining, and shopping, more than 50 destinations, and a full suite of mobile products, including Caesars Sportsbook and iGaming, are tied to the Caesars Rewards network. Members can earn and redeem credits across the network for the experiences they value most. Caesars Entertainment is focused on building loyalty and value with its guests through a unique combination of great service, excellent products, unsurpassed distribution, operational excellence and technology leadership.
Through this relationship, the Bakkt brand will come alive in Las Vegas as the namesake for one of The Strip's most influential theaters. Since 2013, the newly renamed Bakkt Theater has been recognized as the epicenter of A-list entertainment in Las Vegas.
"Bakkt Theater showcases the best in live entertainment and experiences to match the extraordinary talent roster the venue features," said Jason Gastwirth, President of Entertainment for Caesars Entertainment. "We're pleased that Bakkt recognizes the unique destination we've created at Planet Hollywood, and we are excited to have them join us in the venue's next chapter."
While world-class content and the venue's capabilities set it apart, amenities and guest experience, including VIP table seating concept, bottle service and multiple seating configurations that allow artists to create the vibe that best suits their show, further distinguish Bakkt Theater from other venues in Las Vegas. With its unique combination of nightlife-inspired amenities coupled with world-class live entertainment content, Bakkt Theater continues to be a premier performance destination in Las Vegas.
Bakkt and Caesars will share additional details on forthcoming crypto offerings soon. Legends Global Partnerships represented Caesars Entertainment in sourcing and negotiating the strategic agreement with Bakkt.