What Bakkt aims to solve as a first step in the digital assets space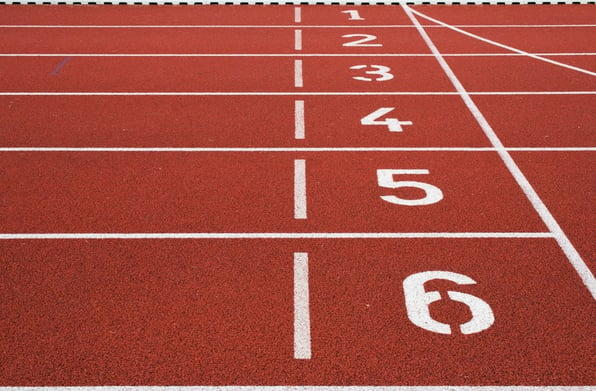 Serving institutions with infrastructure for digital assets
It is said that Michelangelo's statue of David was cut from a marble block rejected by other sculptors for its flaws. Since announcing Bakkt, I've certainly had the opportunity to hear about the flawed state of the market for bitcoin and other nascent digital assets. Over time, markets generally evolve toward a model that instills confidence in forming prices, establishing value and facilitating commerce. This is the foundation on which we designed Bakkt.
As a first step, Bakkt is working to address the unique requirements of regulated institutions, their clients and stakeholders, such as merchants and consumers. Our goal is to make digital assets more liquid, trusted and accessible; allowing meaningful innovation to follow. Many in our space are working toward this objective. So what makes Bakkt's approach different?
1) New products on existing infrastructure
Launching a new product based on new technology is a complex exercise. Putting aside the learning and innovation curve, fundamental resource allocations at institutions drive further roadblocks — competing priorities, budgets, legacy technology systems, and long lead times can slow adoption. We believe it's time to close the gap between the frameworks for mainstream asset classes and digital assets.
That's why Bakkt's foundation uses the existing, time-tested, regulated futures market infrastructure to introduce physically delivered bitcoin and warehousing to global markets. All aspects of the existing futures market, including institutional-grade onboarding and compliance will, for the first time, be part of physical delivery and warehousing of bitcoin. This includes consistent standards for compliance, with anti-money laundering and know-your-customer rules, market surveillance, and reporting standards at the federal regulation level, subject to final review and approval by the U.S. CFTC.
By virtue of passporting ICE Futures U.S. and ICE Clear U.S. into other jurisdictions outside the U.S., institutions operating on a global scale can better serve their customers. Bakkt's first contracts will be physically delivered bitcoin futures contracts versus fiat currencies, including USD, GBP and EUR. For example, buying one USD/BTC futures contract will result in daily delivery of one bitcoin into the customer's account. This aspect of physically delivery adds to the utility of bitcoin, beyond simply trading. For more on the role of price discovery, see my last post.
2) New security standards
To meet institutional standards for market integrity and asset security, our trading, clearing and warehousing infrastructure will offer a new level of technology and financial security built on a resilient technology backbone — key parts of which are inaccessible from the internet. This secure network will enable firms to safely connect to our market and warehouse, where bitcoin deposits will be maintained largely offline.
Bakkt's warehouse design, which we've been building since the inception of our initiative, will incorporate high levels of physical, technology and information security. Safeguarding digital assets is an emerging area of expertise, and things like signing ceremonies, biometric scans, sharding and multi-sig are the new virtual combinations on the vault.
On the financial security side, while the purchases and sales of bitcoin in our futures market will be pre-funded, which virtually eliminates the risk of default, the clearing house will gain a separate guaranty fund, funded by Bakkt, which is dedicated to the segregated bitcoin assets of Bakkt's clients. There are many other features driving the security offered by our clearing and warehousing solution, but this overview illustrates some concepts required to move digital assets mainstream.
3) New access to markets and information
The connectivity and participation requirements of large financial institutions necessarily differ from retail participants on unregulated cash-market crypto-exchanges. These include things like access to FIX API's, consolidated ticker feeds, regulatory reporting features and participation agreements. Notably, Bakkt will not rely upon ISDA agreements — which are used in the over-the-counter swaps markets. The existing futures ecosystem, which has a broad range of trading and risk management applications, will serve as a second layer on the blockchain to facilitate more seamless access for institutions. The existing cash crypto market is highly fragmented, which creates inefficiencies and makes market access and information more costly. The availability of Bakkt's regulated physical delivery market price is designed to offer more information in real-time and greater transaction efficiency.
While there are many aspects of Bakkt that we'll continue to develop and share, our initial focus is supporting regulated institutions in serving customers in this emerging asset class. The foundation on which we are building our solutions for buying, selling, storing and spending digital assets is not a piece of Italian Carrera marble, like the statue of David, but is built upon the time-tested, regulated futures markets — which have advanced markets ranging from coffee to gold for hundreds of years.