Unlocking the value of digital assets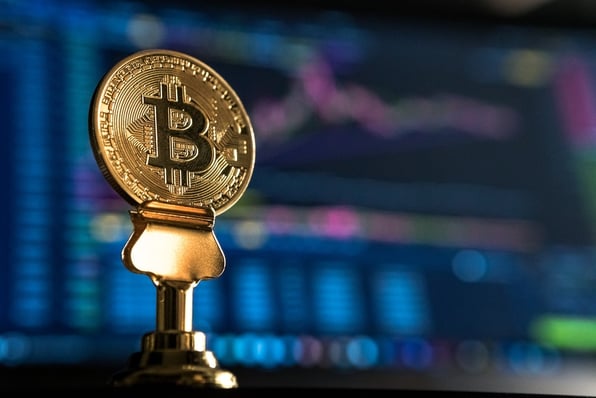 Previewing Bakkt's focus on payments in an evolving landscape
The formation of Bakkt was driven by the recognition that digital assets hold tremendous opportunity. At the same time, there was a need for trusted, compliant infrastructure to build confidence and efficiency for merchants, consumers and institutions to participate more actively. You've seen our efforts in our mission to "build trust in digital assets" with the successful introduction of the Bakkt Bitcoin Futures and the Bakkt Warehouse. In fact on Friday, we set another trading record of 1,179 contracts, the same week we announced bitcoin options will launch in December. With this in motion, we wanted to share more about our strategy for the other core tenet of our mission — namely, "unlocking the value of digital assets" through consumer payments. You can also get exclusive pre-launch updates and early access to the Bakkt consumer app by signing up.
Billions of dollars in digital assets exist today across the world, such as bitcoin, gift cards, cashback and rewards, in addition to other forms of digital value relied upon by consumers and merchants. A key feature of the model we've designed is to support a superset of digital assets, including cryptocurrencies, as seamlessly as investors transact in stocks in a retail brokerage account. Our vision is to provide a consumer platform for managing a digital asset portfolio, whether they wish to store, transact, trade or transfer their assets.
Bakkt's goal to innovate at the intersection of digital assets and payments solidified my decision to lead the team's payments and technology efforts as Chief Product Officer. With more than 25 years of payments experience spanning product, engineering, strategy and operations at companies such as Google, PayPal and Blackhawk Network, I have worked to solve pain points and create product breakthroughs for both merchants and consumers.
Based on years of seeing how small shifts can lead to wholesale change in an industry, I have strong conviction that by driving more integration and efficiency across digital wallets, transaction processing and payment acceptance, there are meaningful opportunities for merchants and consumers to seamlessly interact using digital assets in ways that have not been previously considered. It is often said that digital assets will be successful when consumers don't have to think about the technology underlying them. We are delivering on this opportunity in four key areas:
Digital asset infrastructure: We're working to reduce friction in the use of digital assets to reflect their aggregate value and to reflect an increase in purchasing power that was previously siloed. For merchants, this enterprise-grade infrastructure enables a new form of payment acceptance at a lower cost per transaction along with faster settlement times, driving efficiencies compared to existing workflows.
Marketplace access: We'll be launching a consumer app to make it easy for consumers to discover and unlock the value of digital assets, as well as ways in which they can transact or track them. Merchants gain access to a broader set of customers with expanded spending power.
Maximizing control: We started with the concept of a consumer-driven platform that offers the ultimate control over their digital assets, including the flexibility on how to use them. For merchants, we're focused on delivering more control over costs and innovative customer engagement, both freeing up capital and supporting a direct relationship with their customers.
Establishing trust: Bakkt's approach to secure technology, privacy and innovation means that we are an advocate for consumers who have yet to enter the digital asset space, and for merchants who want to accept new, efficient forms of payments without increasing risks.
All of these efforts amount to supporting the flywheel that drives broader acceptance, which is at the core of our mission that we will continue to bring to reality in 2020. Over the last year, we've assembled a strong team of payments engineers and are nearing completion of our core payments and compliance platform. We're now focused on the development of the consumer app and merchant portal, as well as testing with our first launch partner, Starbucks, which we expect in the first half of next year. Don't forget — you can receive exclusive pre-launch updates and early access to the consumer app by signing up for updates from our team.