Continued growth of our team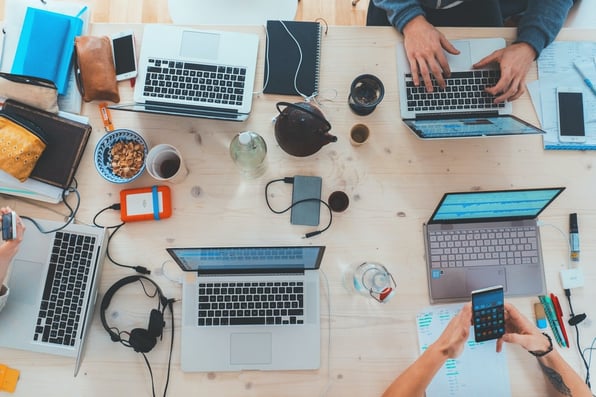 PayPal, Google veteran Mike Blandina joins Bakkt as Chief Product Officer
One of the most important aspects of building Bakkt isn't technological. It's human. Building an innovative company from the ground up allows us to assemble a team of trailblazers and doers — those who want to deliver on our shared vision for digital assets, and who work tirelessly to execute and deliver.
Last year, we began with several critical hires, including Adam White, our founding COO and who heads up our institutional custody and traded products. We also recruited Balaji Devarasetty, who joined from Worldpay, as our VP of Tech to advance our payments platform and to help build out our engineering team. We're also establishing a strong culture — one centered on solving for our customers' challenges and delivering new opportunities. This requires us to collaborate, communicate and to lead with integrity. This will also enable us to continue to attract the best teammates.
Toward that end, I'm pleased to share the news that Mike Blandina has joined as Chief Product Officer. As our CPO, Mike will lead our efforts to converge a trusted ecosystem for digital assets with payments use cases, two elements of Bakkt that help bring real world applications to bitcoin and other cryptocurrencies. We are thrilled to have Mike as a leader on our team as we build an innovative platform for securing and transacting with digital assets.
Mike joins us with more than 25 years of experience in payments across product, engineering, strategy and operations. He was most recently with OneMarket, where he was CTO and led product & engineering. Previously, Mike served as head of payments and credit engineering at PayPal and director of engineering for Google Wallet at Google. Mike joined Google following its acquisition of TxVia, a venture-backed FinTech startup where he was COO and a member of the Board.
Before that, he was CTO of Blackhawk Network, one of the global leaders in gift card and digital payment solutions. A founder of several successful tech startups, Mike began his career writing software in the United States Army. With deep experience in the payments and fintech industry, he also served as a member of the Money2020 advisory board.
As we work through regulatory approvals, we are mindful that the infrastructure we are building has the potential to create more opportunities for digital assets to grow in relevance and trust — by being more secure, investible and useful. As a former marathoner, this point in time recalls the stage in the training regimen when you're putting in long runs with your training team. Race day is approaching, and there is more work to be done. I'm proud to be going the distance with this growing team and of the culture we are building, while bringing digital assets into the mainstream economy.