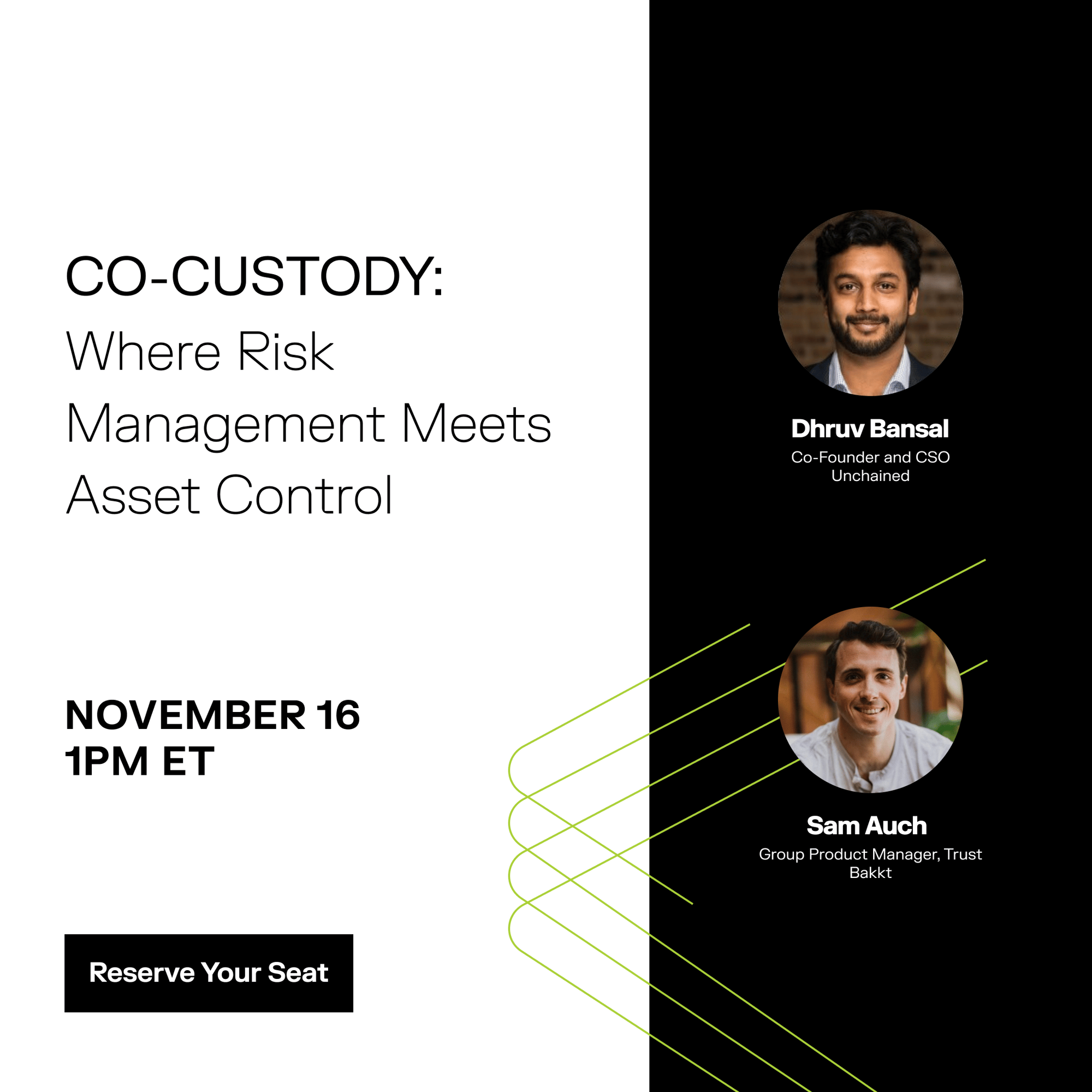 Co-Custody: Where Risk Management Meets Asset Control
How are digital asset custody providers responding to demand for more controls and improved risk management?
Recent failures in the crypto industry have urged businesses and consumers alike to demand more secure operational procedures and rigorous controls from their custody providers. So how are custody providers in the space meeting this higher bar?
On Nov. 16, Bakkt and Unchained reviewed the advancements in custody procedures and technology that are setting the new standards for digital asset risk management. Our panelists discussed collaborative custody, an emerging custodial model that offers businesses more control and risk management for their digital assets. Fill out the form to download the webinar recording.