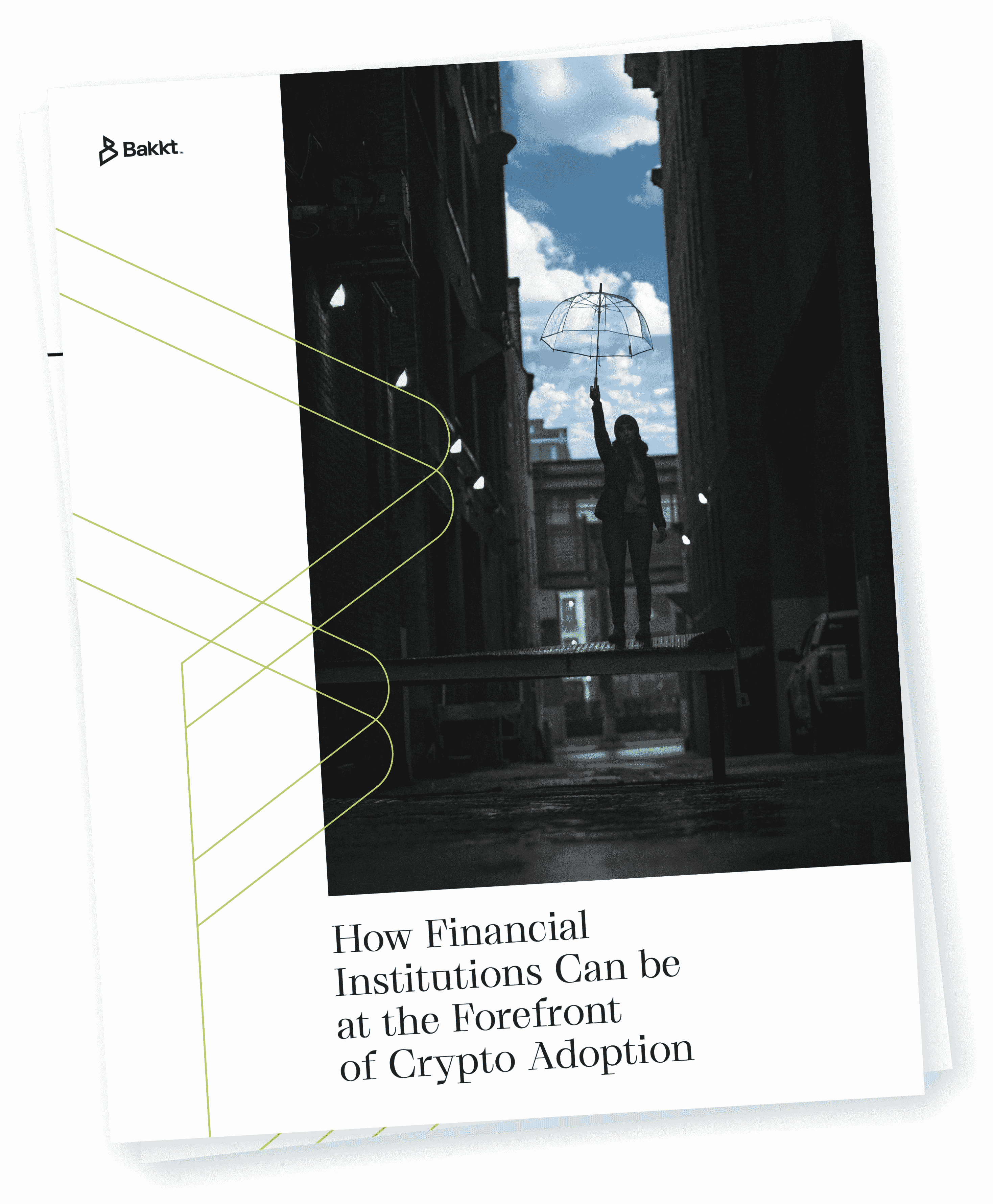 Who will step in to build out crypto adoption?
Recent market data1 indicates banks and financial institutions have a unique opportunity to shepherd in crypto adoption. Our latest reports gives you sights on:
What customers want for digital asset management
How likely customers are to trust their bank or credit union for making crypto purchasing decisions
Growth benefits of offering crypto to your customers and members
Download the report, How Financial Institutions Can be at the Forefront of Crypto Adoption.
1Bakkt proprietary research and survey data, fielded May-July 2022.