Customer loyalty points pay off — best practices for making your purchases play double duty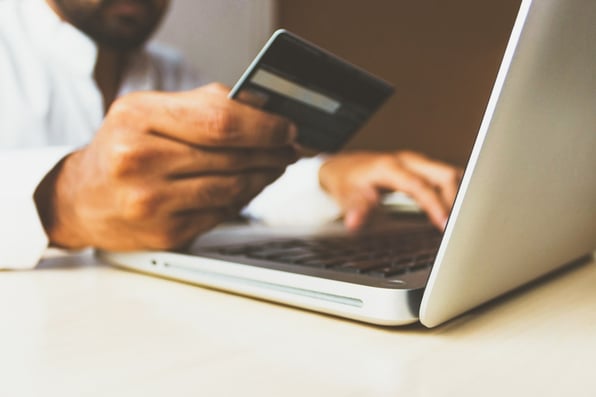 Earn rewards points from your COVID-19 quarantine purchases for new hobbies & share, exchange or trade in the Bakkt App for future trips or cash!
Have you become an amateur gardener or inadvertently turned your Instagram into a cooking account as your new quarantine hobby? Currently, Americans are acquiring rewards points and customer loyalty points from DIY home projects, at-home entertainment, and grocery shopping, with fewer opportunities to spend them. Those accumulated rewards are multiplying by the minute, as Americans effectively save them to use when the world reopens.
Surprisingly, household incomes ramped up in April despite staggering unemployment claims. In fact, personal income in the U.S. increased by 10.5% as consumer spending fell by 13.6%. That's a good deal of additional household savings, stemming from cautious Americans having more cash on hand with fewer opportunities to spend on entertainment, leisure, activities and activities outside of their homes. Personal savings (of disposable income) rose 33%, an all-time high, marking a wild increase from March's 12.7% and February's 8.2%. In May, Americans were feeling more confident about reopening their wallets, and credit card companies saw an uptick in consumer spending.
As we cautiously spend money on the things that make us happier at home while we wait for the world to open up in earnest, here are some examples of your spending power that you can harness now to utilize later. It's comforting to know when the world is ready for you, you'll be prepared with extra spending power that you may not have even known you gathered.
COVID-19 themed purchases that you can turn into future trips and treats through the Bakkt App
1. Building your DIY backyard oasis now can turn into future travel and hotel stays
As states slowly open up and we begin to immerse ourselves in the world we once knew, it's still not a bad idea (per CDC guidelines) to stay at home as much as possible and to enjoy your backyard or lawn.
Home improvement stores are now allowing shipping or curbside pick-up options, and many of us are elevating our patio furniture, decks, landscaping, or even adding a private pool (hey, the inflatable kiddie pool on your porch counts). All of these DIY projects are not only an exercise in improving your living space but are also racking up loyalty points at your favorite home retailers. Users will be able to convert those rewards points into other digital assets through the Bakkt App, like using airline miles for that long-awaited getaway, with your extra loyalty points allotted towards the hotel stay you've been dreaming of these past few months.
2. Grocery and takeout rewards can turn into a crypto investment
We've all seen our grocery bills rise as we have dug deep in the recipe box to find something new and inventive to cook … every day. Without the usual number of coffee meetings, business dinners, and brunches with friends, feeding yourself and your loved ones has become a much greater lift than anticipated.
As we support our local, beloved restaurants and give ourselves a break from the kitchen, many of us are also turning to takeout. The combined rewards from those serious grocery shopping trips, plus more takeout than usual, can add up to a hefty number of rewards points that can instantly and seamlessly be turned into a crypto investment with Bakkt. Crypto investing with Bakkt is easy, instantaneous, and secure. Learn more about buying your first bitcoin with Bakkt, and the security precautions we take to protect your digital wallet.
Explore Crypto Investing with Bakkt
3. Self-care can convert into a hardware upgrade
In trying times, it's often the little things in life that make a big difference. Like ordering new sets of towels, sheets, or throw pillows — exercises in self-care that might also extend to your workout and beauty regimen. While we can't go out, many of us are spending this time in our new DIY home gyms, or truthfully, binge-watching television shows while using a conditioning face mask. Both are important in their own ways!
All those loyalty points from supporting your definition of self-care can easily convert into points or cash towards a new phone, laptop, tablet, or gaming system you've been eyeing, but needed a little boost to help secure.
With Bakkt, treating yourself can become its own investment, and we look forward to helping you use those hard-earned rewards points when the world is ready.
Sign up for the Bakkt App for exclusive updates and early access