How to make the most out of your gift cards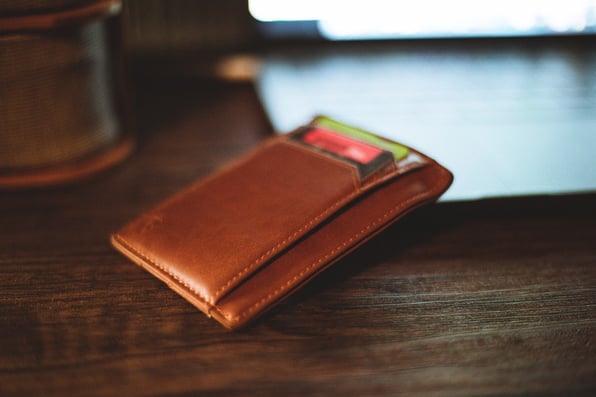 The best gift cards? The ones you remember to spend. Learn more about Bakkt's gift card program where you can aggregate, spend, and send gift cards across a portfolio of brands.
Did you know that every year up to $3 BILLION in gift cards goes unused? That's money left lying on the table, and with an untouched gift card balance that large, a fraction of it is probably yours. Who among us doesn't have e-gift cards sitting in their inbox, or a stack of plastic gift cards we've received for birthdays and holidays taking up real estate in your wallet, a drawer, or your car?
Luckily, the Bakkt App (sign up for early access today!) also doubles as a gift card wallet, so you'll never leave home without your unused balances again. Take your gift card balances everywhere by using the Bakkt digital wallet to aggregate your existing gift cards – now you'll know* if you have 10 cents or $10 left to spend. Why is a gift card manager helpful? While gift card balances can't expire earlier than five years after issue, you'll most likely forget about those remaining balances after only a few months. Not to mention inflation will continue to eat away at the initial amount gifted to you, so it's better to spend your gift cards sooner rather than later. With that in mind, let's look at how you can make the most out of your gift cards using Bakkt's digital wallet.
Spend and Save
With a mobile gift card wallet readily available, why not use your existing funds instead of reaching for your debit or credit card? Before pulling the trigger on a purchase, check* your gift card balances across a portfolio of brands to see if it's possible to spend that instead. Another option is to convert† your digital assets like loyalty and rewards points into Bakkt Cash to spend or to purchase gift cards. The Bakkt App is an all-in-one tool that allows you to aggregate, convert, send, and spend your digital assets however you want – even for crypto trading. Forget riffling through your bag for loose cards; manage both your physical and online gifts cards with Bakkt to ensure you make the most of them.
Gifting (and re-gifting)
One of the coolest things about the Bakkt App is its intuitive and seamless contactless payments features, which allow you to send, spend, or receive digital assets, like cash or gift cards, instantly. Instead of going to the store to buy a gift card, and then having to physically mail it, you can simply text‡ a digital gift card to any of your contacts through Bakkt. Not only will they receive the gift instantly, but they'll also appreciate having it on their phone so they can always have it on hand.
Plus, having your gift cards in the palm of your hand means you can re-gift them at a moment's notice†. Because we all know Grandma had the best intentions when she sent you an e-gift card for your birthday… though you haven't been to that store in years. Easily log in to the Bakkt App to send‡ it to your cousin, since that store is one of his current favorites.
Gift Card Aggregation and Balances
What we love about Bakkt's gift card program is how it not only aggregates all your existing gift cards in one convenient space — but lets you view* their current balances to make sure you use every penny. As a bonus, you'll free your wallet from the extra heft of all that plastic, and forgetting your gift cards at home will become a thing of the past. At Bakkt we're all about helping you find money you didn't know you had and making your life easier, and this feature definitely does both.
Sign up today to be one of the first in line for a gift card wallet that doesn't stop giving, and unlock those unused digital assets sitting in your wallet.